Every year for Halloween, an Ohio mom takes homemade costumes to a whole new level, thanks to her crochet skills.
Stephanie Pokorny of Mentor, Ohio, crochets costumes for her sons — Jacob, 6, and Jack, almost 4. Over the last few years, Pokorny, who is behind the site Crochetverse, has helped the boys channel Harry Potter, Papa Smurf, E.T. and more.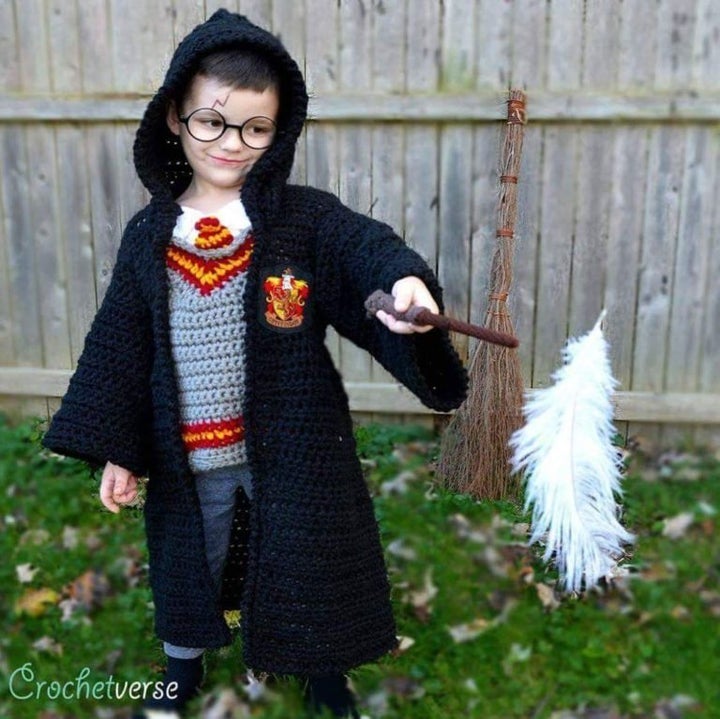 This year Jacob chose to be the "Predator" movie franchise monster, a costume that Pokorny said was one of her most detailed and took about 40 hours to complete. The costume received a lot of attention on her crochet-focused Facebook page and even got praise from the newest movie's official Twitter account and Brian A. Prince, who plays the monster in it.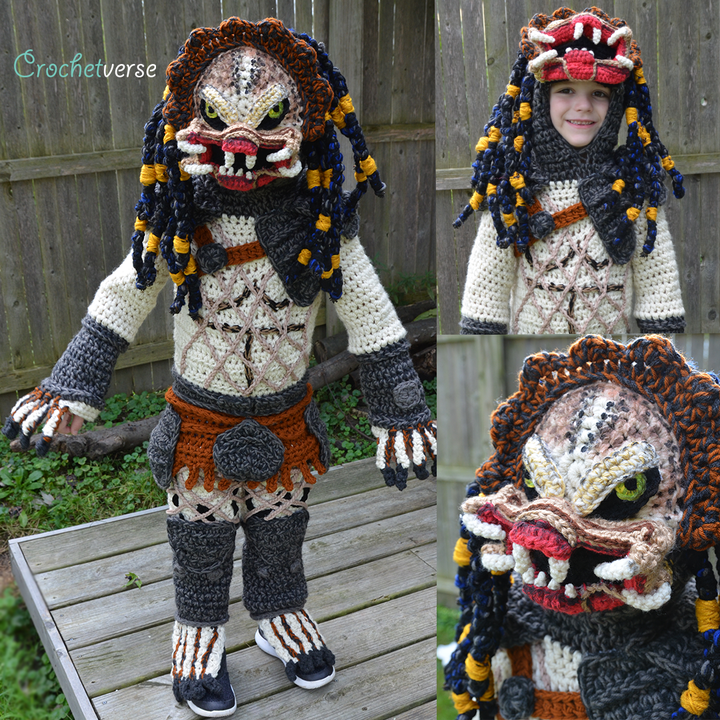 Jack went with Slimer from the "Ghostbusters" franchise for his Halloween costume this year, complete with a glow-in-the-dark look. Pokorny said that her boys definitely got their love for '80s movies from their parents.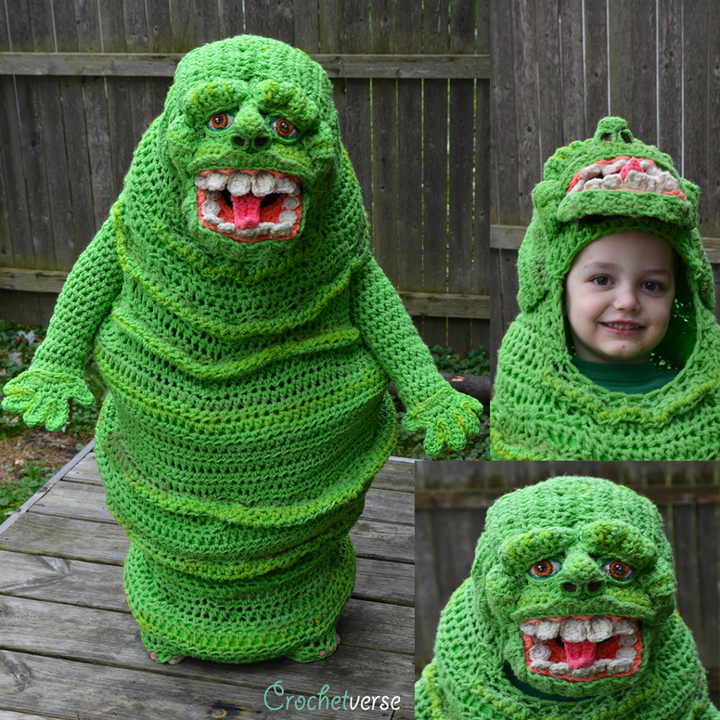 The creative mom freehands all the boys' costumes. She typically doesn't do full-body costumes for adults, but she has made some accessories for her own costumes. She has made it clear to the boys that if they want an awesome costume ready in time, they have to make up their minds by the beginning of October.
"Just like other kids, they change their minds a thousand times," she said. "But they know when Oct. 1 comes around, I start, and when they start seeing it coming to life, they're like, 'Yeah, this is what I need to be in my life.'"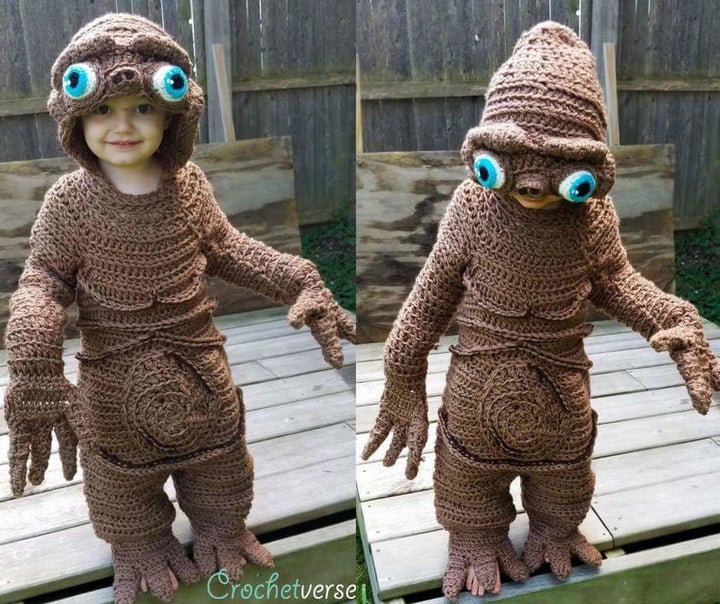 Aside from the attention online, the kids' costumes are big hits when they go trick-or-treating. Pokorny said people have gone up to the boys and asked to take photos of their crocheted looks.
"They feel like little miniature rock stars," she said.