Winters are dangerous for children. They often fall sick with a cold, cough or indigestion. They want to go out and play but you may be apprehensive about their health. This could easily lead to boredom and disappointment; they may even throw tantrums during mealtimes.
This situation is easily avoidable if you help your child build his immunity.
How Does Immunity Help The Body?
The immune system is a complex network of cells, tissues and organs organized together to protect the body from invaders. It is built to help the body recognize between self and non-self – the self being anything naturally present in the body and non-self being foreign cells or particles. A properly functioning immune system attacks and destroys unsafe foreign bodies (1).
Primarily, the immune system creates a barrier which stops the foreign bodies from entering the body. If the invaders filter through this barrier, the white blood cells and other chemicals produced by the immune system destroy the foreign particles. Thus, a healthy immune system can recognize any antigen and help in keeping the health issues, right from common cold to cancer, at bay.
Good Nutrition Leads To Better Immunity:
Proper nutrition is necessary not only for energy but also for developing a robust immune system. A deficiency in nutrition can severely affect the immunity of a child and micronutrients such as minerals and vitamins are essential elements in your child's everyday diet.
Micronutrients which help in building a good immunity are zinc, selenium, copper, iron, folic acid, vitamins A, C, D, E, and B6. These have a great impact on immune responses and growth of the child (2).
Foods That Boost Immunity:
"Appropriate functioning of the immune system is dependent on nutritional status. Poor protein intake is associated with significantly impaired immunity," says Dr. Jagdish Dubai, assistant professor, department of paediatrics, Gujarat Adani Institute of Medical Science, in his report 'The Role of Nutritional Status in Immunity of Infants and Young Children' (3).
Therefore, your child should consume immunity-boosting foods. A few of them are:
1. Probiotics in yogurt:
Yogurt contains good bacteria, which would help your body in fighting illnesses. Children who have a yogurt drink regularly have a lower risk of colds, strep throat and ear infections.
2. Omega-3's present in walnuts:
Walnuts contain healthy omega-3 fatty acids, which are helpful in fighting illnesses.
They are also good in treating respiratory illnesses. You can top any cereal or snack with walnuts and serve it to your child.
4. Vitamin C in fruits and vegetables:
Foods high in vitamin C work significantly in improving the immune system. Include citrus fruits, bell pepper, strawberries and sweet potatoes in your kid's diet. You can try out various recipes to make these fruits and veggies delicious.
5. Protein and zinc-rich lean meats:
Lean meats contain protein that is necessary for body building and zinc which supports white blood cells.
6. PediaSure:
This paediatrician-recommended health drink boosts not only growth but also immunity of the child.
The clinically proven balanced nutritious drink contains an optimal blend of proteins, carbohydrates, fats and the essential vitamins and minerals for a child's overall growth, energy, and mental development. It has a combination of probiotics and prebiotics along with 28 vitamins and minerals.
Also, PediaSure is the no.1 pediatrician-prescribed brand. With 37 vital nutrients, it is the clam of growth and infection. #BetterImmunityBetterGrowth
What's more, five scoops is as good as: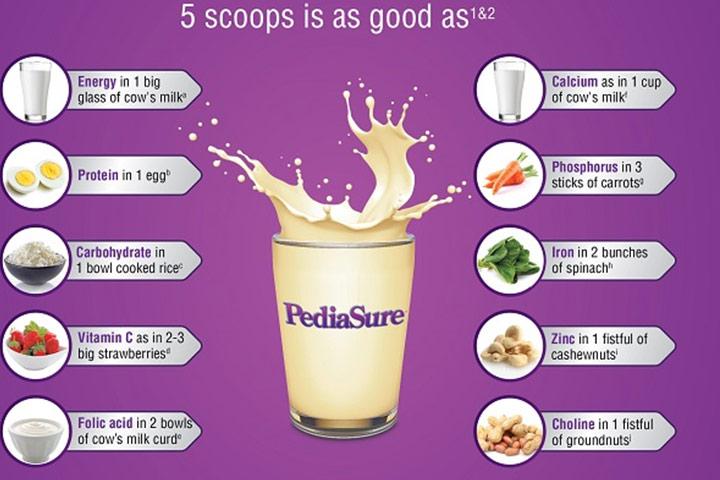 However, PediaSure is not for those who are lactose intolerant.
So, have you been keeping your child indoors? Do not do that. Include these power foods in his diet, and you need not worry about letting him loose!
The following two tabs change content below.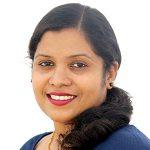 Rebecca Malachi
"I believe words have power. They are a powerful tool for a creative soul. Being a 'word addict', I express my thoughts and contribute articles on health, wellness and beauty. Apart from writing, I love listening to gospel music and enjoy observing nature in silence."