Cardi B is being careful with herself. 
The "I Like It" rapper has passed more milestones in the last few months than most people do in a lifetime. After dropping her smash debut album, "Invasion of Privacy," which spawned not one but two Billboard No. 1 hits, she got married in secret to Migos rapper Offset and welcomed her first child, a girl named Kulture, on July 10. 
And yet she still planned to join "Finesse" collaborator Bruno Mars on tour starting in September. Well, plans change, and Cardi, 25, has since pulled out of the tour, announcing on Thursday that she "underestimated the whole mommy thing."
"Not only am I not just not ready physically, I'm not ready to leave my baby behind since the doctors explained it's not healthy for her to be on the road," she wrote on Instagram.
She added, "I hope you guys understand that this decision has been the hardest to make but I have to do what's best for myself and my baby!"
Mars, who had been set to perform with the Cardi for a slew of North American stops on his "24K Magic" world tour, showed her some love on social media after her announcement. 
"Most important thing is you and your family's health … You are absolutely doing the right thing," he wrote, adding that he'll play her "Bodak Yellow" every night on tour in her honor.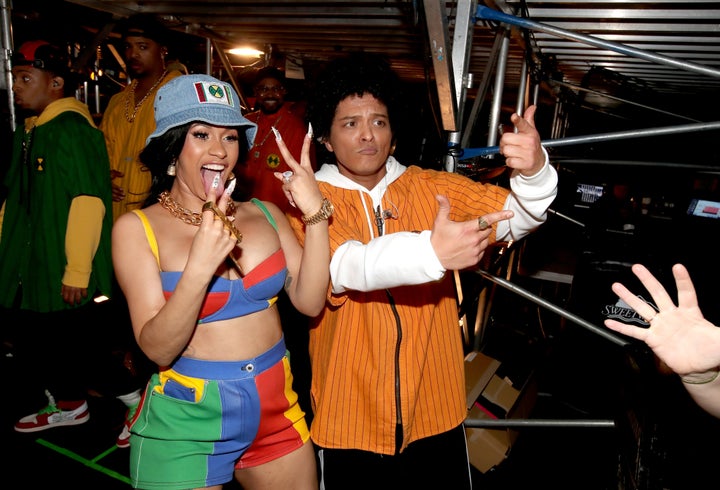 On Instagram Live later on Thursday, Cardi, discussed her decision to drop out of the tour and opened up about some of the struggles she has been facing as a new mother. 
"That postpartum shit is really real, y'all. Moms always give advice like, 'Oh, when you have a baby, things change. You will see it's not easy,' and it's true," she said. "No matter how many books you read you just really have to have a baby to see."
"I respect mothers more than ever now," she continued. "I see moms differently, especially the young ones that barely have experience and barely have money. I don't know how they do it."
Cardi went onto explain that she "met my match" when it comes to her baby, whom she described as a "boss" and "demanding." Still, she said, she's loving life as a new mom and couldn't bear to be away from Kulture. 
"She just melts me," Cardi said. "I don't feel like nobody can tend to my baby like I can."